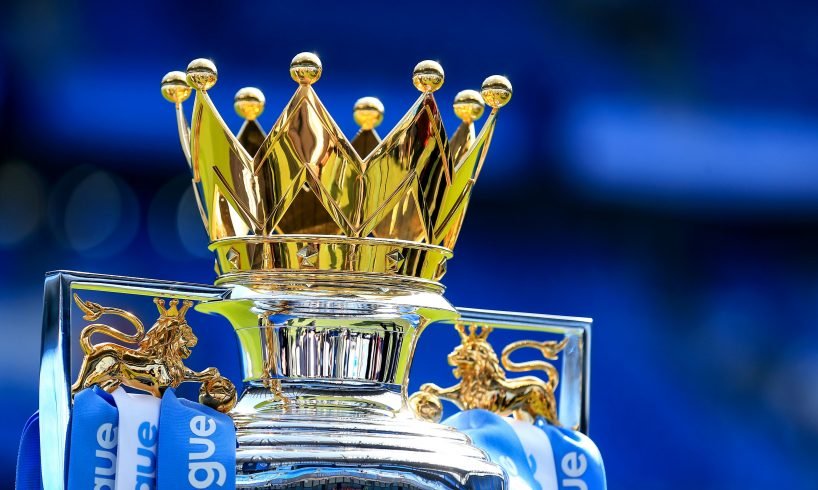 [ad_1]

On Tuesday morning, amid growing panic over the coronavirus pandemic, with their sport at a terrifying crossroads, the most powerful suits and institutions in European soccer convened for an "urgent" teleconference.
Their purpose was "to cope with this unsettling, challenging and unprecedented situation." To cooperate and confront the havoc COVID-19 has wrought. To find solutions to dilemmas that grow graver by the day. Their leagues have shut down. No resumption is in sight. Hundreds of games must be rescheduled. Calendars have no room for them all.
By the end of the meeting, they'd committed "to complete all domestic and European club competitions by June 30", which sounded brilliant. It is also, in all likelihood, entirely unfeasible and borderline preposterous. Epidemiologists expect the coronavirus crisis to get worse, perhaps much worse, before it begins to relent. On June 30 in England, Italy and Spain, soccer is more likely to be unplayable than finished.
Organizers, therefore, are scrambling for solutions. So much remains unknown. But it seems plausible, if not probable, that they'll have to cut into the 2020-21 season. Because they can't simply declare this one null and void. They can't use current, incomplete tables to crown champions and relegate stragglers. The balanced structures of their competitions make that a non-starter.
What they need is a contingency plan that:
is condensed
retains the meaning of the past seven months – i.e. that ensures Liverpool wins the Premier League title
and maintains the competitive integrity of the league
Cutting the season off at this point, and making that snapshot decisive, would relegate teams and therefore irreversibly harm their futures based on an unbalanced schedule. That's wrong.
Playing out the season in full, however, would likely mean unworkable disruption to next season. In Italy, for example, Atalanta has 13 league games and potentially three Champions League rounds still to play. That'd take at least two months.
Replacing those 13 games with playoffs has been floated as a solution. That, however, would invalidate too much of the work that has already been done.
With all that in mind, we present our semi-radical solution. Let's call it the COVID-19 Mini-Leagues.
The COVID-19 Mini-League Plan
Here's the plan:
Split each domestic league into three or four Mini-Leagues based on their current tables. The cut-offs and distributions vary by league. More on specifics below.
Teams enter the Mini-Leagues, which begin whenever COVID-19 allows, with their current point totals. So Leicester, for example, retains its advantage over Chelsea and Manchester United. Points earned in the Mini-League accumulate on top of those current totals.
There are 5-7 teams per league, with a few notable exceptions (more below). Each team plays every other once, with half of the games home, half away, and a neutral-site match if necessary for balance (i.e. if there are six teams, and therefore five games).
The table at the end of the Mini-Leagues is the final table. Titles are awarded, relegations levied, continental competitions qualified for. The one caveat: a team from the top-tier Mini-League can't finish below a team from the mid-table league. (In practice: If Burnley, assigned to the mid-table Mini-League, wins every game and finishes with more points than Chelsea, which loses every game in the top league, Chelsea still finishes at least one place ahead of Burnley.)
Confused? A look at the specifics should help.
Here's how the Mini-Leagues proposal would work in practice. (Photo by Catherine Steenkeste/Getty Images)
MoreLa Liga's Mini-League plan
The plan is tough to explain abstractly, because each league would implement it differently. And there's no better example than La Liga, where Barcelona and Real Madrid are a clear 1-2 at the top. So, rather than lump the Clásico rivals in with the five clubs below them …
Real Madrid and Barcelona play a four-game series against each other to determine the title. Two games at the Bernabeu. Two games at Camp Nou. Remember, point totals carry over, so Barca, on 58, has a slight advantage over Real on 56. Real would have to reverse that over the four games. (All four would be must-watch TV!)
Third-place Sevilla through seventh-place Valencia play a five-team, four-game Mini-League to settle the European places.
Eighth-place Villarreal through 14th-place Alaves play a mostly meaningless seven-team Mini-League – which could be six games, or four.
The bottom six play a five-game Mini-League, with one round of fixtures at a neutral site, to determine relegation.
Admit it: You're starting to like the sound of this.
How the Premier League's stretch run would work
In the Prem, there are two options. First, though, we have to play make-up games from past matchweeks. Man City-Arsenal and Sheffield United-Aston Villa will get everyone even in the games played column. Then:
Award Liverpool the title.
A six-team Mini-League, between teams placed 2-7, determines European qualification. As things stand, that would mean Man City (57 points), Leicester (53), Chelsea (48), Man United (45), Wolves (43) and Sheffield United (43).
Arsenal, on 41 points, could leap into this top league, and earn a shot at Champions League qualification, if it beats Man City in the make-up game. That would be at the expense of Sheffield United – unless the Blades beat or draw Villa in their own make-up game, in which case it would be at the expense of Wolves.
Liverpool could also be part of the above Mini-League. Or the Reds could sit out the remainder of the season altogether. Or they could participate in the mid-tier league: Tottenham (41 points), likely Arsenal, Burnley, Crystal Palace, Everton, Newcastle, Southampton (bottom with 34 points).
Brighton, on 29 points, would lead the relegation scrap. Also involved would be West Ham, Watford and Bournemouth, all on 27 points; Villa on 25 with a game in hand; and Norwich on 21.
Bundesliga, Serie A and elsewhere
In Italy and Germany, it'd be a five-team fight at the top, and either a six- or seven-team battle royal at the bottom. The point is: Each league gets to determine its own Mini-League structure.
The cut-offs are semi-arbitrary, but only stamp out miraculous late-season runs. A team on 63 points, such as Juventus, isn't suddenly on equal footing with a team on 45 points, such as Roma. What they've done so far matters in a big way. What they have left to do would be condensed into a shorter series of head-to-head battles. It'd be a TV bonanza. It'd leave nobody whining about schedule imbalance. Every team would have a chance to achieve its realistic goal – if it earned that chance over the past seven months. And it could all happen in three weeks.
Elsewhere, the FA Cup can be canceled. The other domestic cups, most of them close to conclusion, can be completed. As for the Champions League:
Story continues
Play the round of 16 second legs.
Hold a quarterfinal draw.
Play each quarterfinal, semifinal and final as a one-off game at a neutral site.
Then give the players a two-week break. Have that double as a mad-dash transfer window. And then start anew, with 2020-21 domestic cups canceled to ease fixture congestion and create room on the calendar. Everything could be completed before the Euros, which are now set for June 11, 2021. (All international friendlies and Nations Leagues game can and should be canceled between now and the 2022 World Cup.)
Is all of this feasible? Under normal circumstances, the answer would be no. But these are anything but normal. They're among the most abnormal circumstances soccer has ever confronted. Finding a Mini-League solution that's stomachable for everyone – or almost everyone; sorry, North London – should be doable. It's the best of many unsatisfactory solutions. And when you think about it … it'd be great fun.
More from Yahoo Sports:
[ad_2]

source