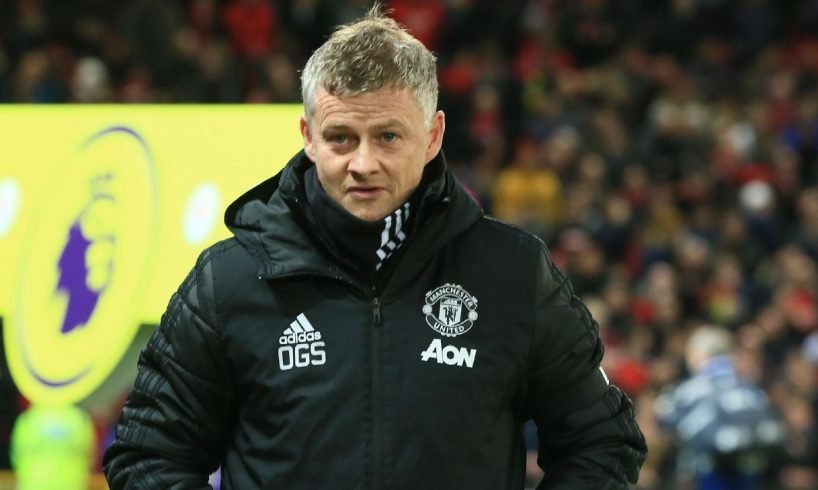 [ad_1]
3:30 PM ET
Rob DawsonCorrespondent
LINZ, Austria — Ole Gunnar Solskjaer said Manchester United would back the suspension of the Premier League and European competitions to combat the spread of coronavirus.
United will play their Europa League last-16 first leg against LASK Linz behind closed doors in Austria on Thursday, a day after the World Health Organisation labelled the outbreak a pandemic.
• City-Arsenal off amid coronavirus fears• Sources: Mbappe tests negative for virus• No fans for La Liga, Barca-Napoli due to virus• UEL: Roma-Sevilla, Inter-Getafe postponed• Sounders-FC Dallas match off due to virus• Serie A halted due to coronavirus outbreak• Sala death: No further action after arrest
Games across Europe have been ordered to be played without fans and postponed and Solskjaer said he would "understand" if a blanket ban was introduced.
"I would understand, yes, under the circumstances," said Solskjaer, who revealed the players have not been tested for COVID-19.
"Of course it's up to the experts to decide and the main concern must be the health of the general public and the decision that will be made we will back.
"We don't know what's going to happen. Have to get on with it when we can. I think football is for fans. Without fans we are nothing anyway. The game should be always for them. It's still on telly, but tomorrow [Thursday] we might get a different message or in two weeks."
Linz estimate that they will lose out on €1 million after the Austrian government ordered outdoor sporting events to be played behind closed doors.
Around 900 travelling fans have had their tickets cancelled but many supporters have still made the trip.
United are looking to take a lead back to Manchester ahead of the return leg, but Solskjaer has warned his players they will need to be focused in what are unusual circumstances.
"The players are focused and concentrating on the job," said Solskjaer. "These are difficult circumstances — not just for football, but society.
"We have to do what we're told and get on with the game if that's what authorities think we should do.
"We will have to create own atmosphere in the team and game. We're used to training with no spectators and have played behind closed doors friendlies.
"They're focused and ready to perform even with no spectators. Of course it will be strange."
United will be without Anthony Martial against Linz after the Frenchman was left behind nursing a badly cut shin following a collision with a post during the 2-0 win over Manchester City on Sunday.
Paul Pogba is also unavailable as he continues his recovery from an ankle injury but could return for the FA Cup quarterfinal with Norwich on March 22.
"Anthony hurt himself when slid into post so he's not ready," said Solskjaer. "Hopefully he'll be ready for Sunday [against Tottenham] but not sure.
"Paul is getting closer — he's not trained with the team fully yet but by next week he'll be back."
[ad_2]